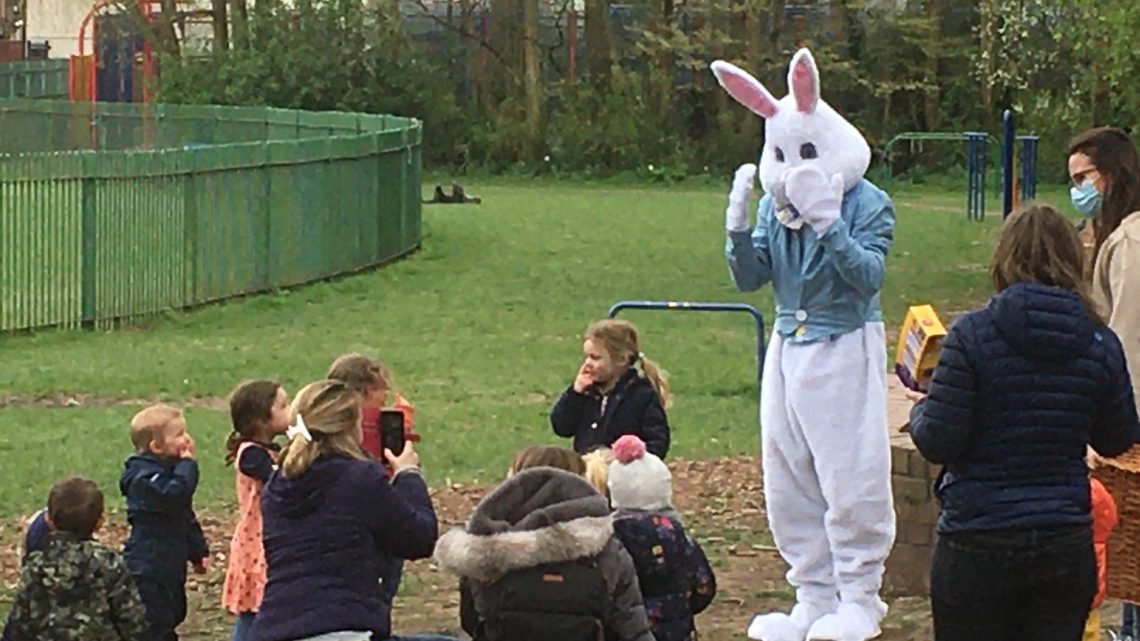 Easter Bunny comes to Wray Crescent
Well, here is something that doesn't happen very often.
This weekend, the Easter Bunny visited Wray Crescent. Everyone seemed pretty happy.
(By the way, we heard that at some point in the 1970's, Wray Crescent was full of rabbits, they all lived in the large green circle area).
Happy Easter everyone!