We are the Friends of Wray Crescent Open Space, local volunteers who work together to improve our local park. Our constitution says we, "Help manage and generally look after the park in a manner which enhances its value to the community."
We work with Islington Council and others for the benefit of the community – and you can get involved!
You can join us
If you want to join us and get involved in making things happen, please get in contact using the form at the bottom of the page.  We'll add you to our mailing list so we can let you know about future projects, meetings and other events around the park.
You can support us
If you just want to support us, you can make a donation via GoFundMe. All the money we raise is spent on our work, everything from tools and equipment to seeds to topsoil; from event equipment hire, to insurance, printing, stationery and more.
Here are just some of the things we have achieved since we came together as a group in 2018.
Yvonne Conolly Garden
We worked with Islington's parks department and partners, including Streets Kitchen to build the Yvonne Conolly Garden, with funding from the Mayor's Greener City Fund.
The garden, now surrounded by fruit bushes, was placed in an unloved corner of the park.
We named it after Yvonne in recognition for her work and to represent the welcome diversity of our neighbourhood.
Volunteers work in the garden every Saturday. Everyone is welcome to get involved in the work we do there, and we regularly donate food we grow to local food banks.

The Wray Crescent Festival
We held the first new Wray Crescent Festival in August 2023. We hosted bands, stalls, entertainers and lots of activities for kids. Afterwards everyone in the team went to hang out at the N19 pub, who gave our event so much fantastic support.
The path through the park
Much of the park outside the activity space turns into a mud bath in winter. That's why we began the annual path laying project to build a dry walk for the long wet season.  It's hard work. Help is very welcome.
Green Flag Award
Wray Crescent has won a Green Flag Award for four successive years. This would not have been possible without our work; We have also received Islington in Bloom Awards.
The Tree Nursery
We created the tree nursery where we are growing 100 native tree species, including willows and dog rose, for use in Islington. The Tree Nursery supports Islington's Biodiversity and Climate Strategy. As they grow we will provide these trees for use across the borough.
The Kid's Library
With donations from local residents and the Thorpedale Road street party we were able to invest in the kid's library in the playground. Please share your children's books there.
Many other projects
We've run bulb planting, tree planting workshops and gardening days. We've weeded, planted, and improved existing flower beds. We are currently focused on a major planting work at the back of the park which should transform into a stunning flower garden over the coming years.
Among Friends
We hold regular small musical evenings where locals can get together, hang out and meet each other while listening to some of the brilliant musicians who live near.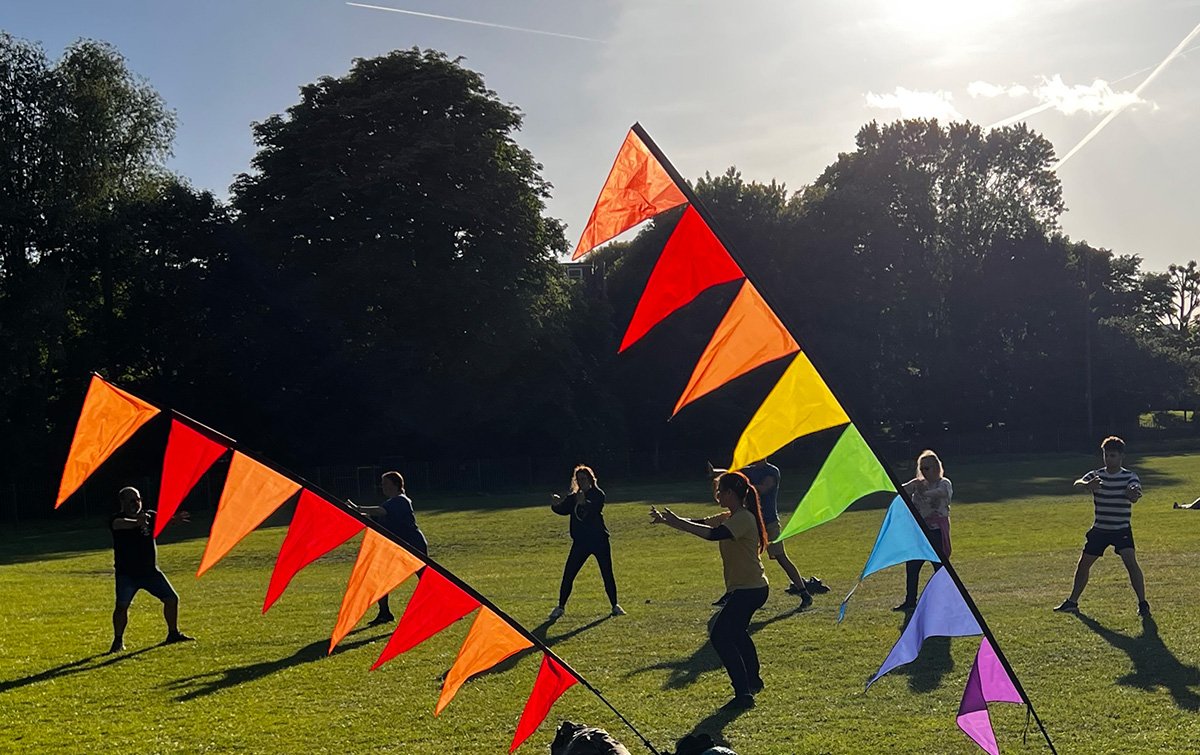 Yoga, tai-chi, and laid-back football
We are now in our second year of summer yoga and tai-chi sessions in the park on Thursday and Friday evenings. This year we began laid back over-40's football. The idea is to make these sports available to everyone, though we do request donations from those who can afford it.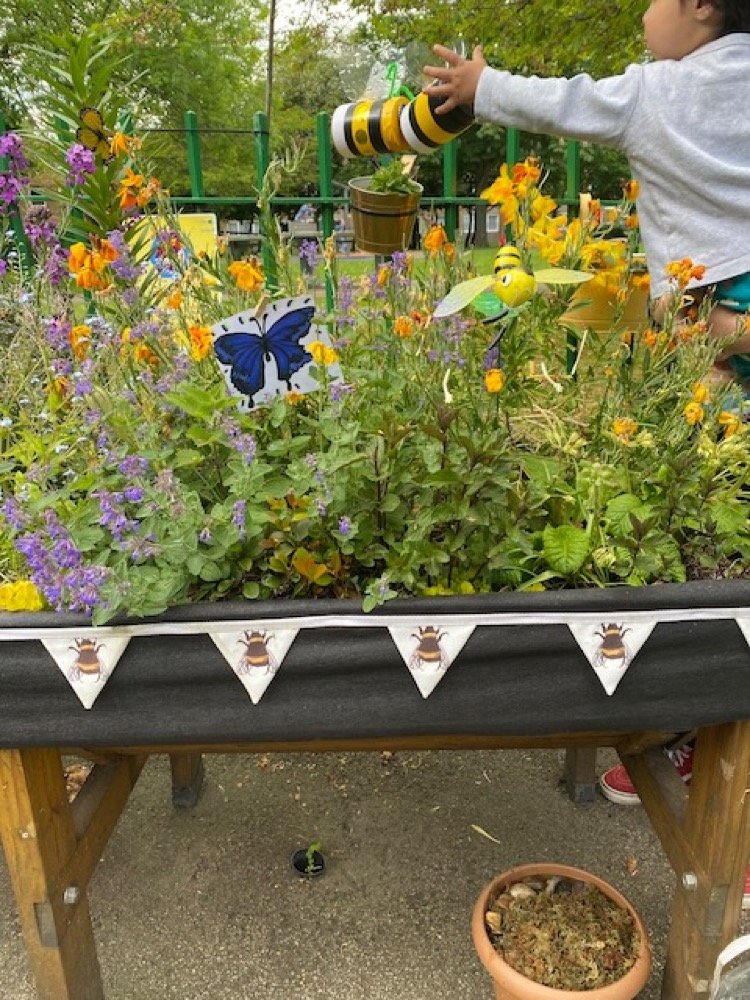 World Bee Day
We celebrated World Bee Day with the Big Buzz festival for kids in 2023. Our unique annual bees project won a Bees Needs Champions prize from Defra in 2022. Each year we try to engage kids in a creative campaign to celebrate bees and other pollen givers and help encourage biodiversity.
To help bees thrive, plant fruit trees, sage, oregano, pumpkin, pepper, mint, acacia, rosemary, strawberry, thyme, lavender, basil, tomato, currant, and rosacea.
And so much more…
We continue to explore solutions to make the park more resilient to drought while boosting diversity. We work closely with Islington parks and other departments to protect our park and represent all the different communities of people who share this precious green space. We hold regular(ish) Tolly Talks events, and an annual history walk, and more. We want to achieve even more, so if you can help build your community, please get involved, and please help finance our work with a donation when you can.