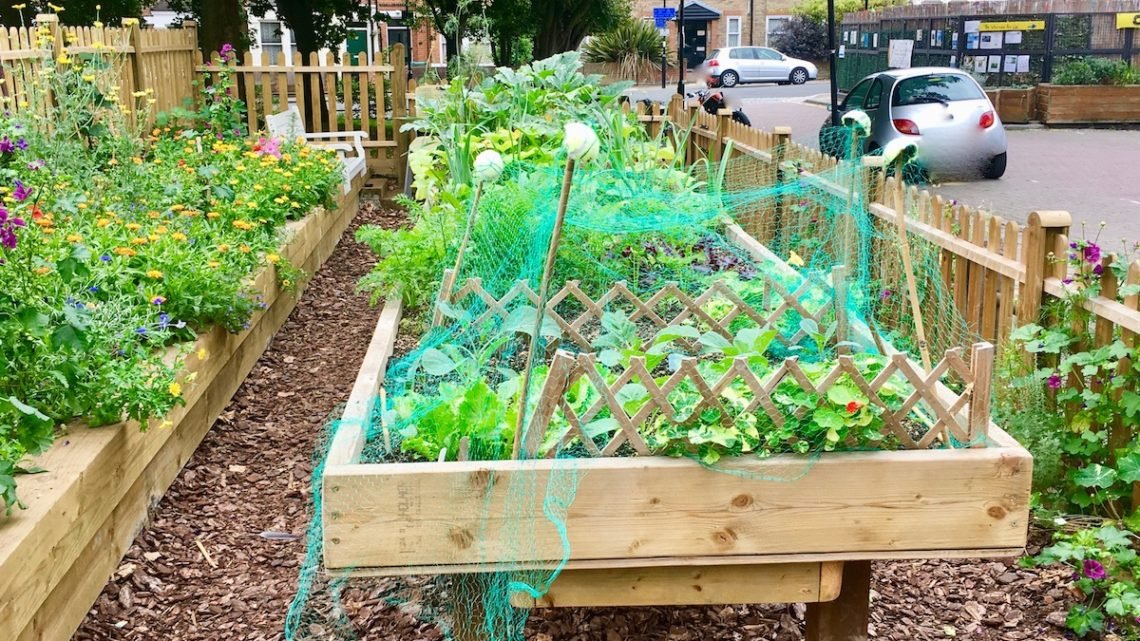 Help the Community Kitchen Garden Project
The Friends of Wray Crescent Park is currently planning a Community Kitchen Garden!
There are excellent local examples of this kind of project, including one in Whittington Park (illustrated above).
The project aims to:
Provide locally grown produce for the benefit of local community
Generate further community networking opportunities
Develop green sustainable maintenance of Wray Crescent Park
The Friends of Wray Crescent seek interest from local groups in the local area/Finsbury Park whose purpose supports the development of social welfare, faith, education, health and disability
Planned works include 8 raised beds (approximately 7-x-3-feet each).
Each organization will be provided with one large planting bed.
The raised beds are intended for the use of the community to grow its own vegetables, fruit and garden herbs.
Interested parties must commit to the regular maintenance of the planting bed throughout the year and to working with Friends of Wray Crescent to uphold green sustainable practice. There is no cost beyond these commitments.
*Please Register Your Interest In The Contact Form Below Now*
We are calling on all friends to speak with local community groups to invite them to join us on the project.