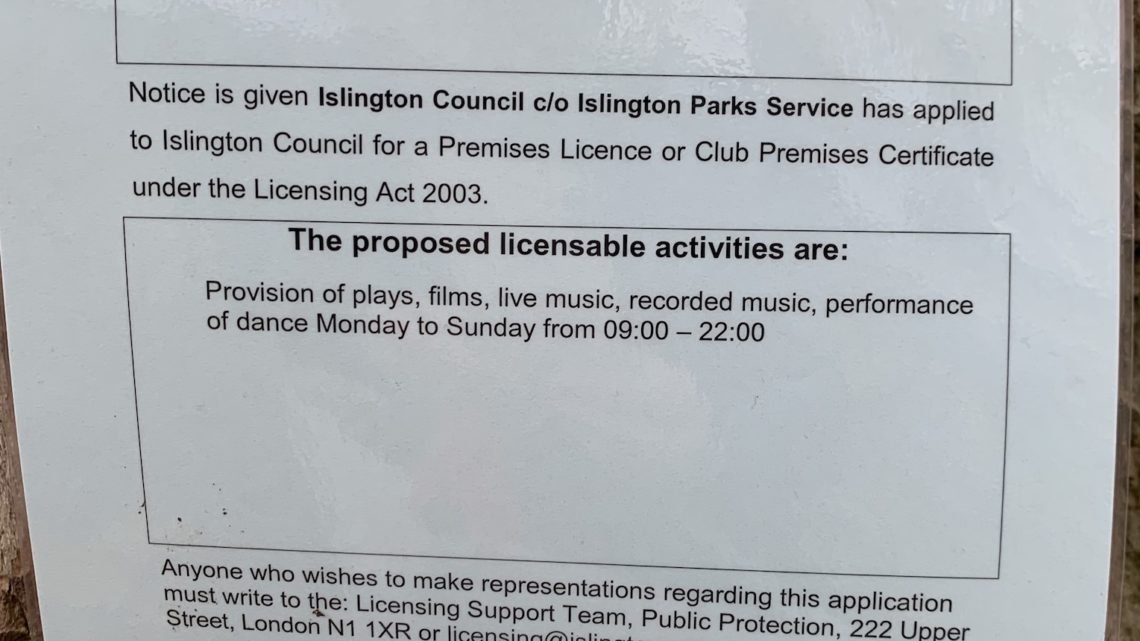 Urgent: Licensing Application — what do we think?
Islington Council has made a licensing application for what it calls a premises/club premises license (see attached image).
The posters advertising this application appeared in Wray Crescent on November 5, and require that anyone with something to say files their response on December 2.
While the description of what the license is for sounds innocuous enough, we can't help but wonder why a club premises license is required when:
There is no premises.
The address is inexact.
The community has not requested one.
The application refers to this licensing act.
If anyone out there knows what this is for, please let us know.
Please join our group: