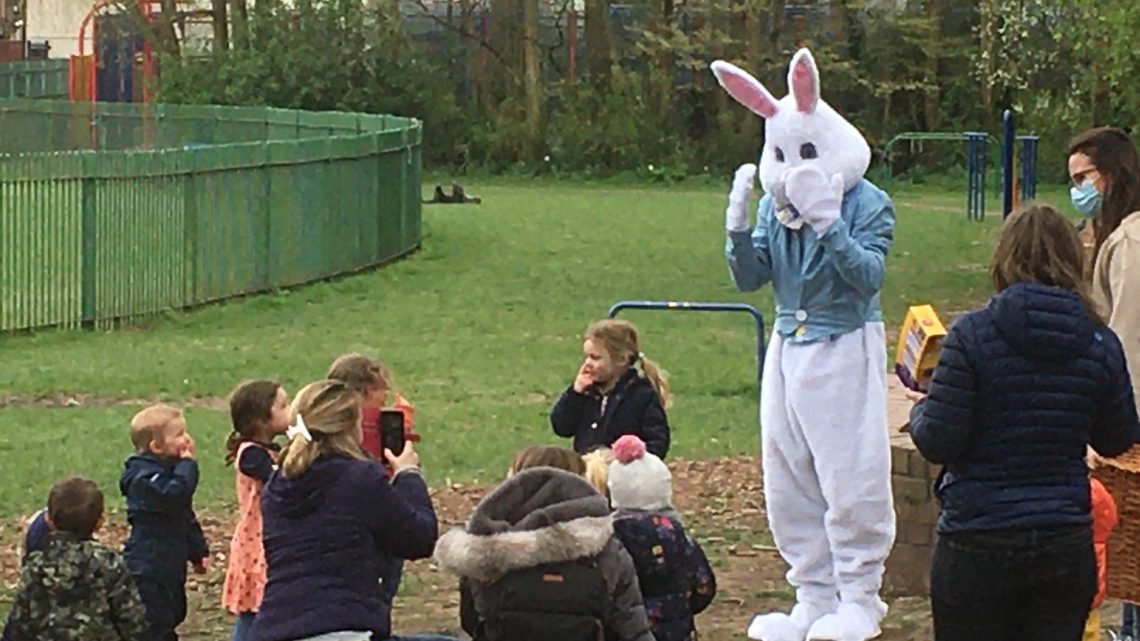 What new activities would you like to see in Wray Crescent?
We are still organising our response to the first disappointing consultation meeting with Islington council regarding the plans it wants to impose on our park.
As far as we are concerned the problem in Islington is not a lack of cricket, but a lack of access to green space. We were not satisfied at the lack of compromise shown and they did nothing to respond to our criticisms of the scheme.
You can have a chance to try to find a better compromise next week at the next meeting.
At several points during the meeting Islington asked those present to state what we as a community wanted to use the non-private space in the building that's just beside the loos and the kitchen that they propose to let us have intermittent access to.
The council seemed unwilling to compromise on building layout, or to consider turning it into a truly useful multi-use space.
We don't know what the community will do with their access to the cricket hall. With the lack of supporting features (storage, privacy, representation or any kind of management plan, etc) we doubt there's much that can be done, beyond the occasional small meeting.
However, in June 2020 we did ask 168 people the following question:
'What new activities would you like to see in Wray Crescent Park?'
We thought the responses to this survey might be of use to a council so out of touch it thinks the people of Tollington Ward need cricket above anything else?
We received a range of responses and a variety of statements when we surveyed people last year. One stood out:
"I've enjoyed what's been going on during lockdown – the coming together, the community use, the picnics, the music, the families, single people, joggers, gardeners, PTs and yoga-doers. All of that's been lovely. It would really be a shame for that not to be possible for the rest of the year – it feels like Wray Crescent's become a real (tiny) community hub."
Given that cricket is what the council thinks we want in the park, here's some of the many non-cricket suggestions that were made, broken down into Events, Environment, Sports and Kids.
We've put the most requested features at the top.
What we should be spending money on?
First of all, what facilities did park users then think we should be investing in in Wray Crescent?
Café
New exercise equipment
More playground facilities
Fountains and water
More benches
Chess tables
More toilets
An additional ping pong table
Better information, better knowledge of cricket bookings
A bandstand or stage
Flower garden
What activities do people want to see?
Events
In terms of events, there were lots of suggestions, some stood out – people want summer and winter festivals, community picnics and boot sales. We know that gardening, wildlife and biodiversity projects are popular, because that's what you tell us. There's also an appetite for a monthly movie night and while not widely discussed, there's some understanding that some of what this space provides should be for the elderly and less able bodied.
Garden workshops/biodiversity
Childrens gardening/wildlife
Small public events, community picnics, winter/summer fairs
Live music/music workshops/festivals
A park boot sale/farmers markets/fairs
Community days
Monthly movie night
Street party
Outdoor classes
More activities for elderly and less able bodied
A program of arts events
Marching club band
Non-family activities for single people
What about the Kids? 
When it comes to kids, as well as family events there is a definite feeling that there should be investment in children's sports events, an annual sports day and people aren't especially happy with the playground facilities. "They keep taking things away but nothing comes back," one parent told us after the survey.
Children's sport
New playground facilities
Annual children's sports day
Sport beyond cricket
Finally, there's sports. Given cricket fans seem likely to get what they want under the council's current plan, we thought it might be useful to see what else people who live around here suggested
Yoga/pilates/community exercise classes
Better football facilities
Bowls/petanque
Fun days cricket v football
Cycling lessons
We also know there's demand for a running track, and new gym equipment is one of the most widely requested facilities of the lot.
Have you got ideas you think would work in Wray Crescent? Please let us know.