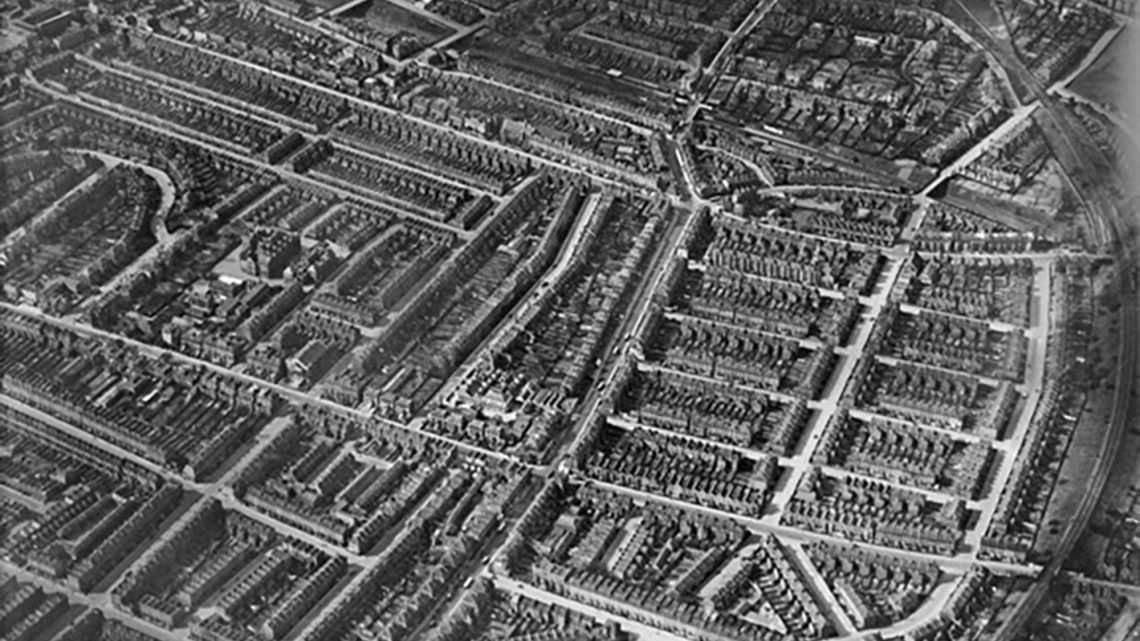 Wray back machine: Wray Crescent and the Hackney Brook
We're looking for historical stories, pictures and any interesting data concerning Wray Crescent and the surrounding area, so if you have anything you'd like to share, please drop us a line.
When Wray Crescent was a crescent
Today we have this fascinating image thanks to Britain From Above and Historic England. We think it was taken just before the war in 1937, as you can see some areas where we now have other buildings, reflecting bomb damage during the Blitz.
So, what can you see here?
On the right of the image you can see a long, curved line. That's the railway line that we now know as the Parkland Walk.
From there, it's easy to figure out Stroud Green road, leading up to the Hanley Road interchange and the two glorious pubs. (The Stapleton was once a farm house, we believe).
Now cast your eyes to the left of the image and the T-shaped crescent formation there. This is Wray Crescent as it once was, when the park didn't exist and Victorian buildings sat there instead.
Putting a little more context around that image, many of these were demolished after the WWII, not because of bomb damage (though there was some), but – as a local person once claimed, yet we cannot prove — because the land underneath Wray Crescent may be part of a large underground river called Hackney Brook.
As this Tweet, which shows the extent of flood risk in the area, may show.
Here's the government flood risk map for the area. Wray Crescent Open Space is right in the middle here. pic.twitter.com/acUggoQQzU

— Joe (@joeb_EY) March 17, 2021
Join us to help our community grow — just add your details to the below form.