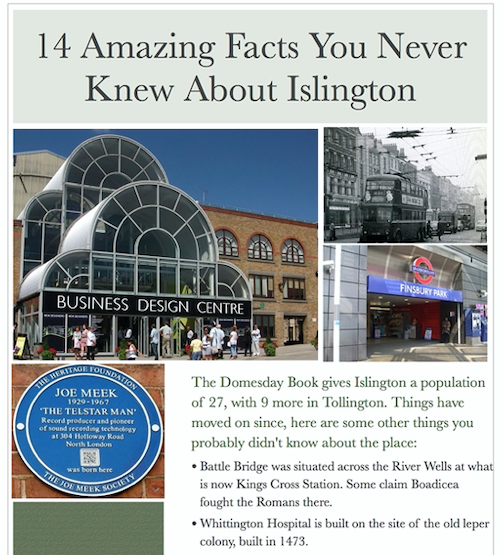 14 amazing Islington facts
I made this a few years ago on a whim. I still find it quite interesting, and thought other Friends might like it, too.
It reminds me that Winter is here and it's possibly a good time to get a local history project off the ground, as this is something lots of members have said they are interested in.