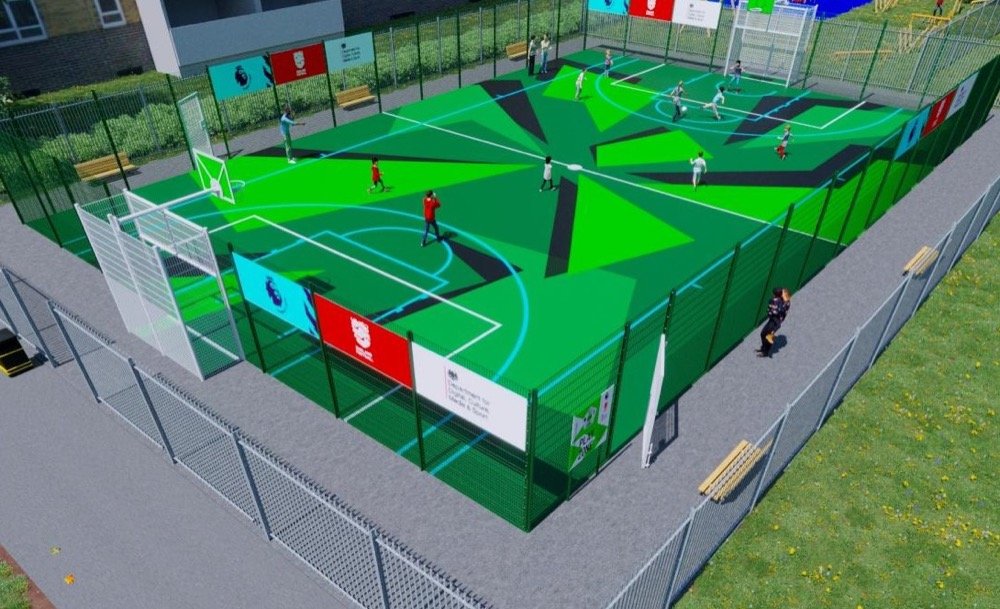 Consultation on basketball court in Wray Crescent
Islington has announced a consultation event in Wray Crescent on Saturday September 16, between 1-4pm.
The consultation concerns plans for a PlayZone in Wray Crescent, which would be situated on the existing basketball court next to Wray Crescent. The public consultation has just begun and runs through until October 31.
Information to support a bid
Wray Crescent is one of 12 proposed places for these PlayZones and LBI is seeking feedback as it works towards making a funding bid to the Football Trust.
As we understand it, PlayZones are multi-functional facilities which can be used for a range of sports and activities such as basketball, cricket, football, netball, and tennis.
These spaces are, according to LBI, "usually the size of one or two tennis courts or a five-a-side kick around area."
LBI states that PlayZones are floodlit all year, have high quality surfacing, provided with line markings, and are designed and operated based on feedback from the community.
Community feedback welcome
Islington stresses that community engagement and consultation are essential for this funding bid and that funding cannot be guaranteed.
"We need to show that the community want the site to be upgraded, to be granted the funding to do so," they said.
Islington has published a feedback survey that asks some more questions about what people want.
Friends of Wray of course know that the basketball facility is used by many people and will be pressing to ensure one of its uses continues to be basketball. We also understand there is local demand for racquet based games, outdoor gym equipment and of course football.
You can have your say on these proposals here. 
Event September 16, 1-4pm
The Wray Crescent event open drop in event takes place September 16 between 1-4.
"Members of the PlayZones team will be onsite to tell you more about this exciting funding bid and answer any questions. You'll also be able to fill out paper copies of the survey and have an opportunity to really make a difference in your local community."
We really encourage all local residents to comment on these proposals to help make sure whatever is put in place actually reflects what our community actually needs. Existing basketball court users should certainly make their voices heard.